Graphic enhancements and content packs for Resident Evil: Remastered HD



Objects
overall : 2 / 2

Section Leader :

---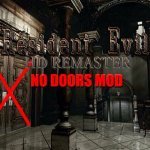 Устали, играя в Resident Evil: HD Remaster, от анимации открывания дверей? Тогда для вас решение.
Zhe_HoLTi
06/27/2015
80
1025
0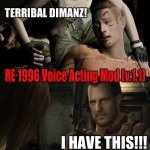 The mod that will bring back the awesome voice acting from the original 1996 Resident Evil.